Rethinking how a microphone is built

We worked with Aston to bring the best of British engineering and ingenuity into their debut products - the Origin and Spirit.

Studio microphones can be used for decades, even centuries, and we wanted to create products that would look and work the same at the end of their life as at the start. It was also vital to create a strong and recognisable visual identity for the brand as they launched into a highly crowded market.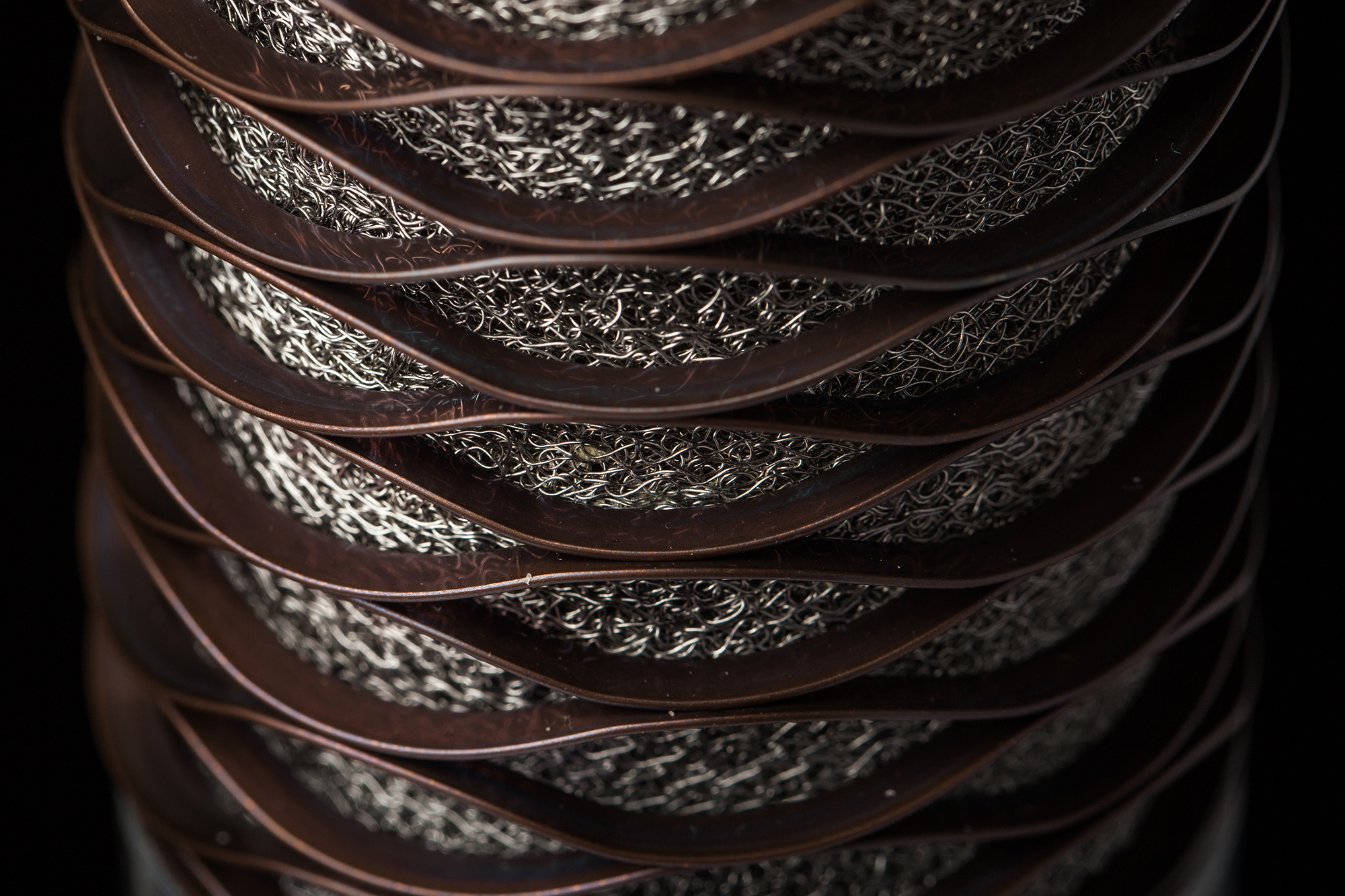 An indestructible exoskeleton

At the heart of these condenser microphones is an extremely fragile gold-evaporated capsule. This can be easily damaged if the microphone is dropped or knocked. So we created a wave-sprung stainless steel exoskeleton surrounding the whole head, forming a continuous shock absorber around the delicate capsule.

The rest of the microphone is assembled around this spring, meaning that if it is dropped the shock will be entirely absorbed by the spring. It also means that it can't be dented, as the spring can simply be moved back into shape if it is deformed.

Ageless finishes

The entire exterior of the microphone has a series of raw stainless steel finishes that mean it will never look a day older than the day it is bought. The body is 2mm stainless steel with a barrel tumbled finish. This random patterning masks any scratches or knocks that might be picked up over time.

The wave spring is heat patinated to give it a gold-brown colour that shifts to inky purple in shifting light. And the cast stainless steel end caps have a bead blasted matte finish.

If they're good enough for Stevie...

The design of Origin and Spirit combines clean and simple modern geometry with the industrial / steam punk character that is central to Aston's brand. The microphones stand out from the crowd unlike anything before them, and have helped Aston quickly become a global brand used by the world's best musicians and producers, like the incredible Stevie Wonder.